NRT-BKK route will begin on Fri, February 9, 2024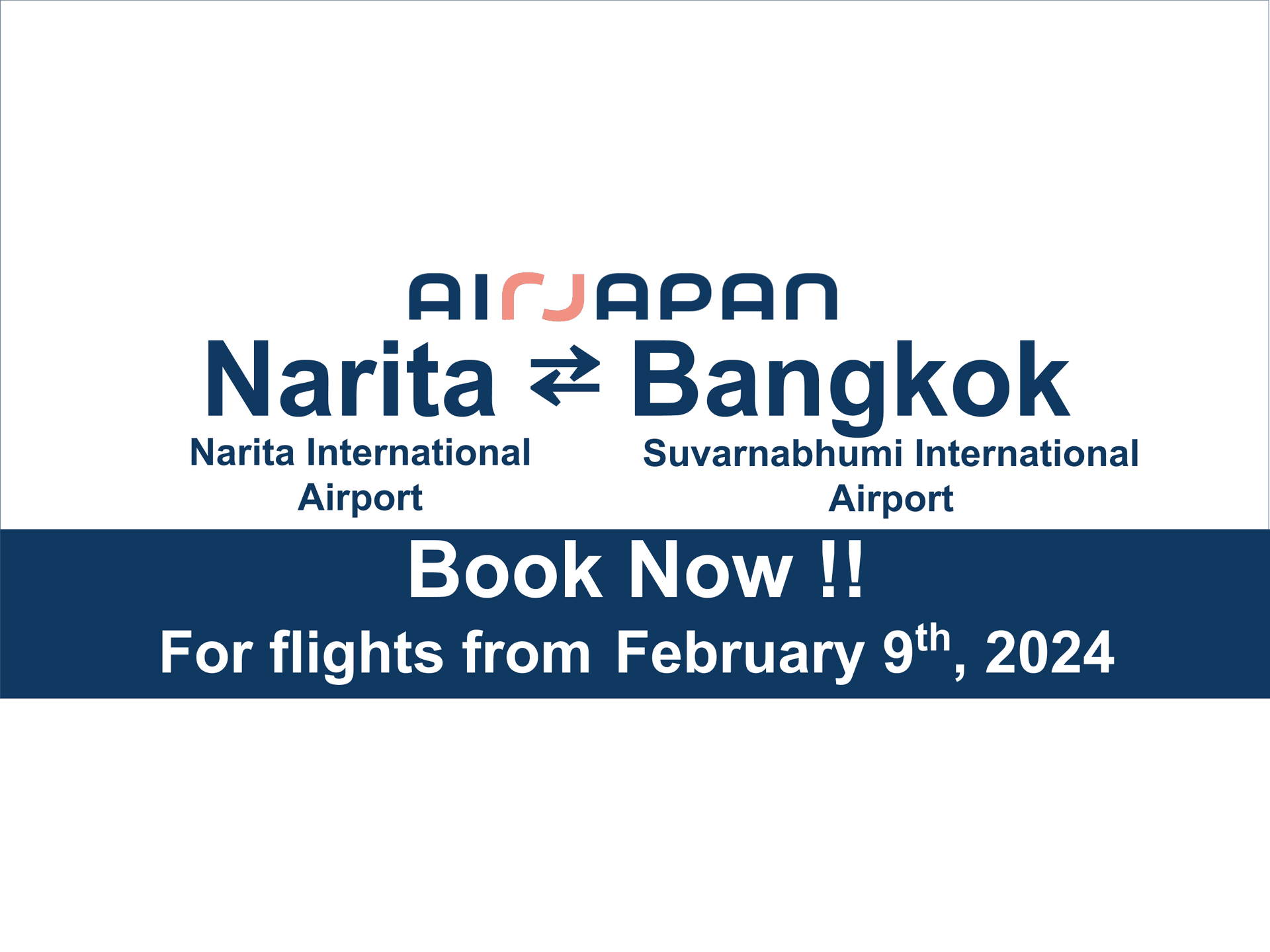 Flight Schedule
Route
Narita⇔Bangkok (Suvarnabhumi)

Flight number and schedule 

NQ1 Narita 17:55 ⇒ Bangkok 23:15 Mon-Wed-Thu-Fri-Sat-Sun (6 flights/week)

NQ2 Bangkok 0:15 ⇒ Narita 8:10 Mon-Tue-Thu-Fri-Sat-Sun (6 flights/week)

Operating Period 

February 9, 2024 - March 30, 2024 (NQ2: February 10, 2024 - March 30, 2024) 

Equipment 

Boeing 787-8 aircraft (all economy class) 
・The flight schedule is subject to application to and approval by the relevant authorities. 
Sales start date and time
・The tickets are on sale on our website (PC/smartphone site).
Fares
・One-way fares start from as low as 15,500 yen.
   *Fees and charges are set in accordance with the country of departure of the first segment of your itinerary,and must be paid in that currency. 
 *Airport fees and various taxes are required in addition to the fare.
 *Fare amount is subject to change depending on the seat availability forecast for each flight.
・We also offer special fares that include paid optional services such as advance seat selection and checked baggage. Choose from three fare types to suit your needs.
Comfortable air travel that you can choose to personalize
・In-flight meals that offer a taste of Japanese culture and delicacies are available for a fee in the "pre-purchase menu" and "in-flight purchase menu," respectively.
・Customers can enjoy new Hollywood movies, kids' shows, AirJapan original videos, etc. forfree of charge by connecting to the dedicated in-flight WiFi from their own smartphones or tablets.
・Blankets and other amenities will be available for purchase on board. We also offer other AirJapan original goods and carefully selected products. Please enjoy in-flight shopping. The product lineup will be announced at a later date.