Basic Product Information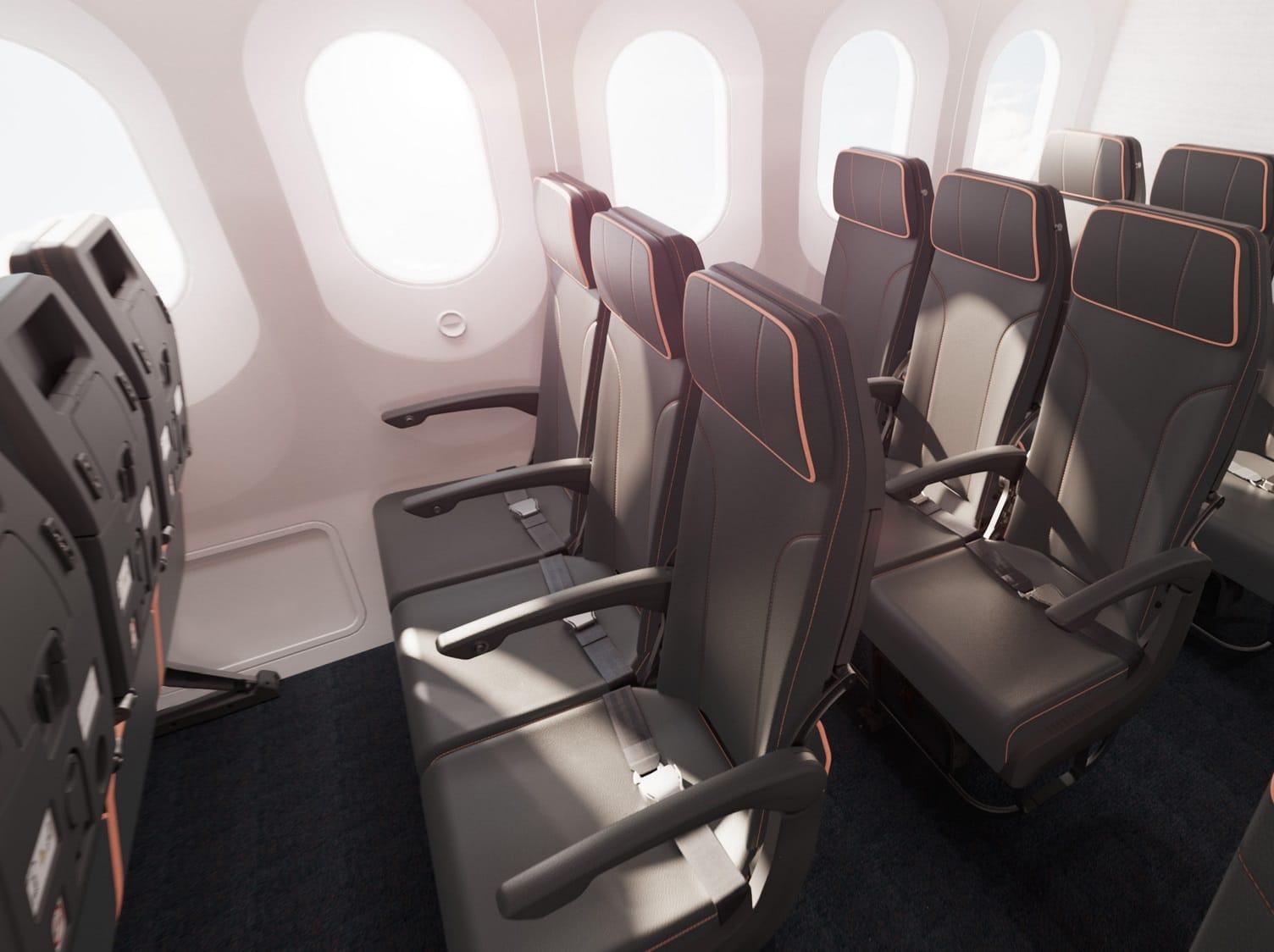 Spacious, Comfortable Seats

Spacious, Comfortable Seats
Passenger seats are made with high quality Japanese faux leather for a comfortable in-flight experience. Boasting a generous seat pitch and reclining angle, these seats provide the level of comfort needed to relax even on longer trips.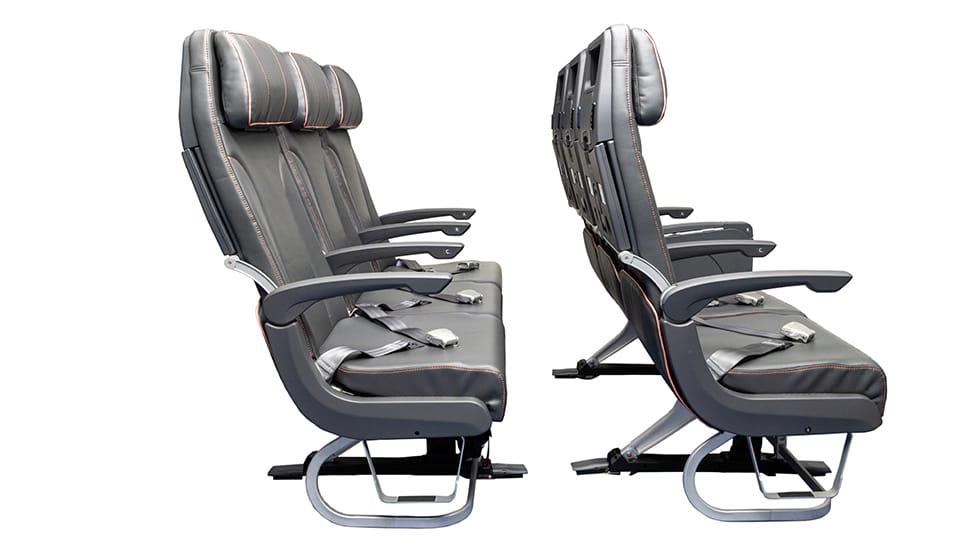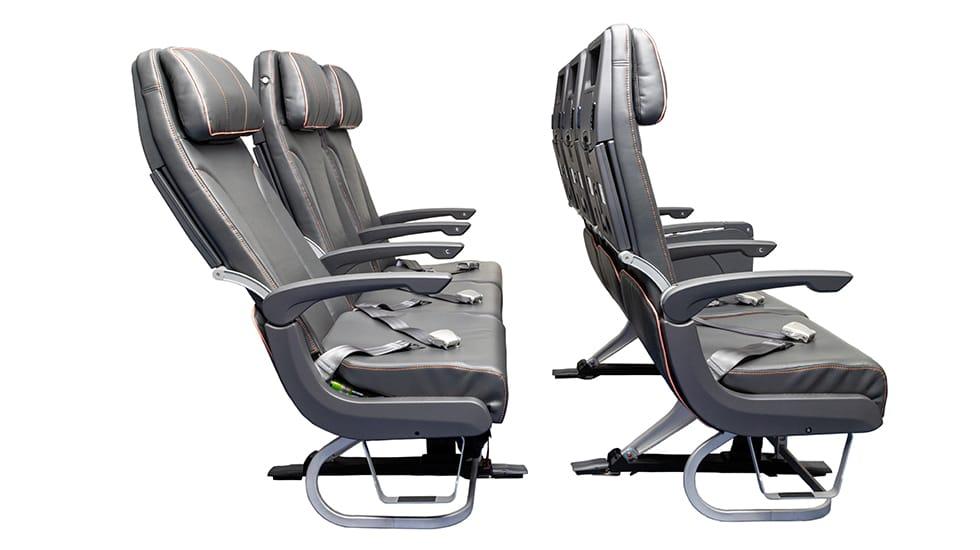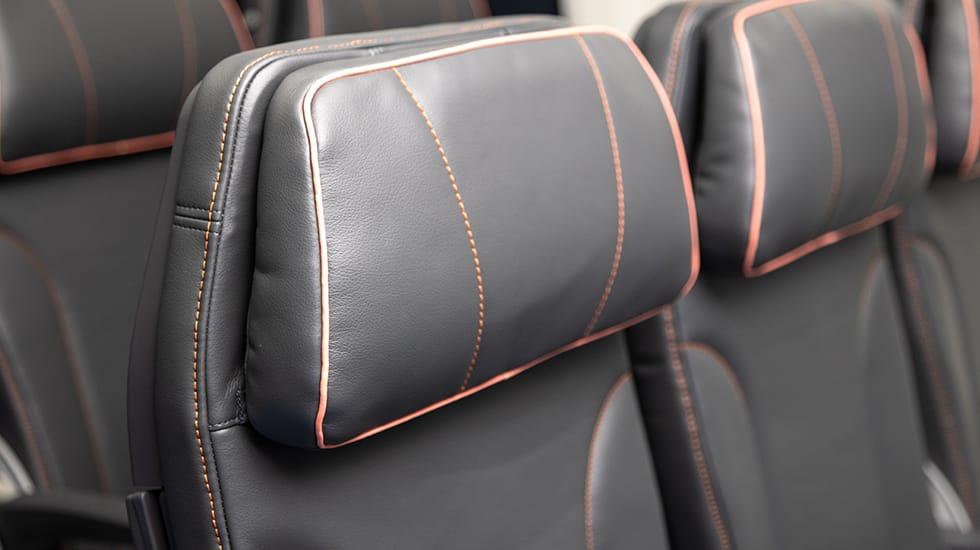 The seat pitch is 32 inches (approximately 81 centimeters), which is wider than a typical economy-class seat. The wider legroom and deeper reclining design provide passengers with a more comfortable in-flight experience.

Made of a lightweight, durable material that is soft to the touch, our seats are both environmentally friendly and comfortable for our passengers.

Equipped with Type-A and Type-C USB ports and tablet holders, you can comfortably use your smartphone or tablet device.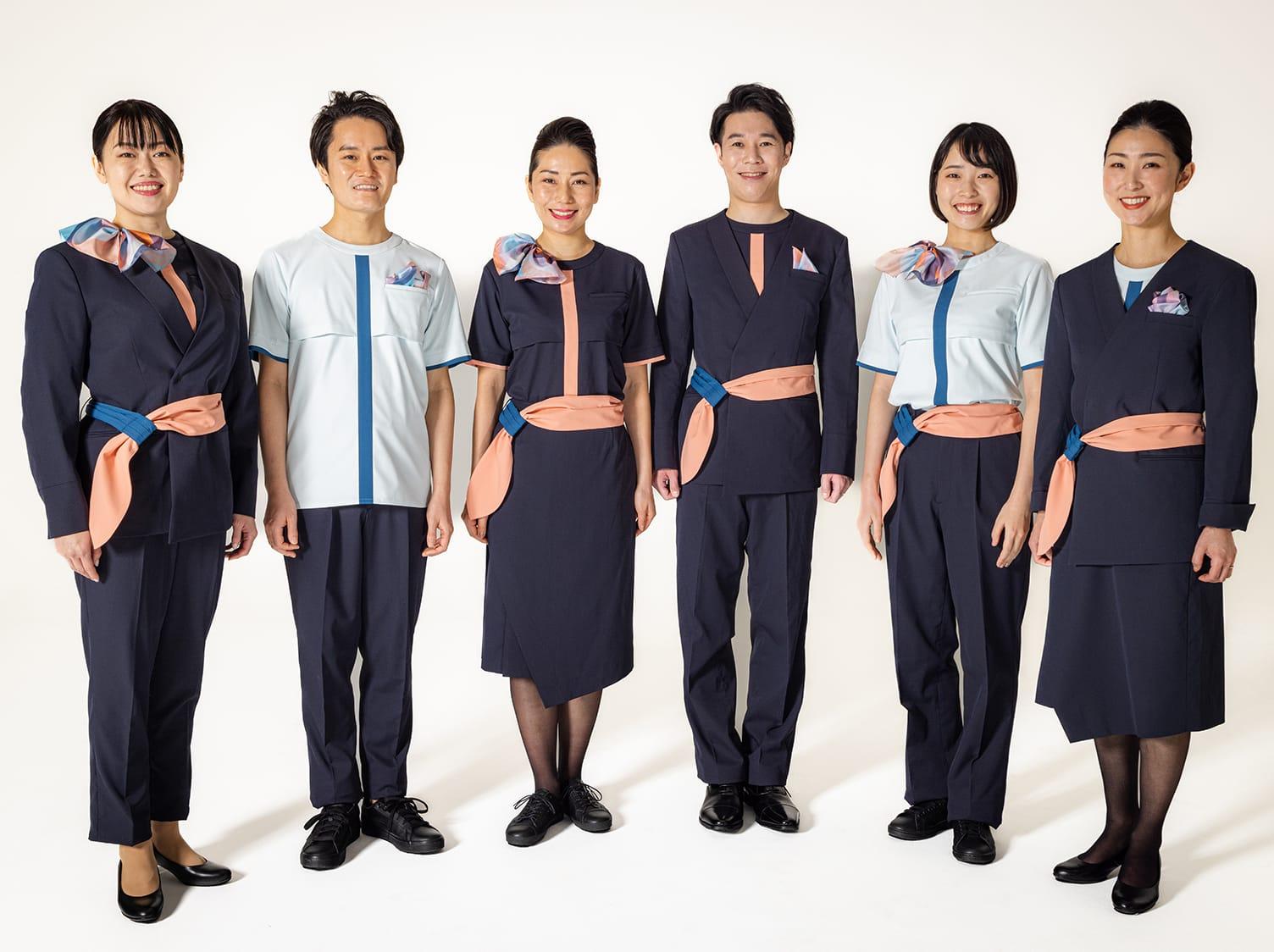 Uniform Design based on "Thoughtfulness" to all

Uniform Design based on "Thoughtfulness" to all
Our cabin attendants involved from the planning stage ,focusing on functionality, respecting the individuality of the cabin attendants, and making it environmentally friendly in order to demonstrate "Thoughtfulness" to passengers through the uniforms. The new AirJapan uniform has the elements of traditional culture or concepts such as tying and layering incorporated into its design to give passengers a taste of Japan from the moment entering the cabin.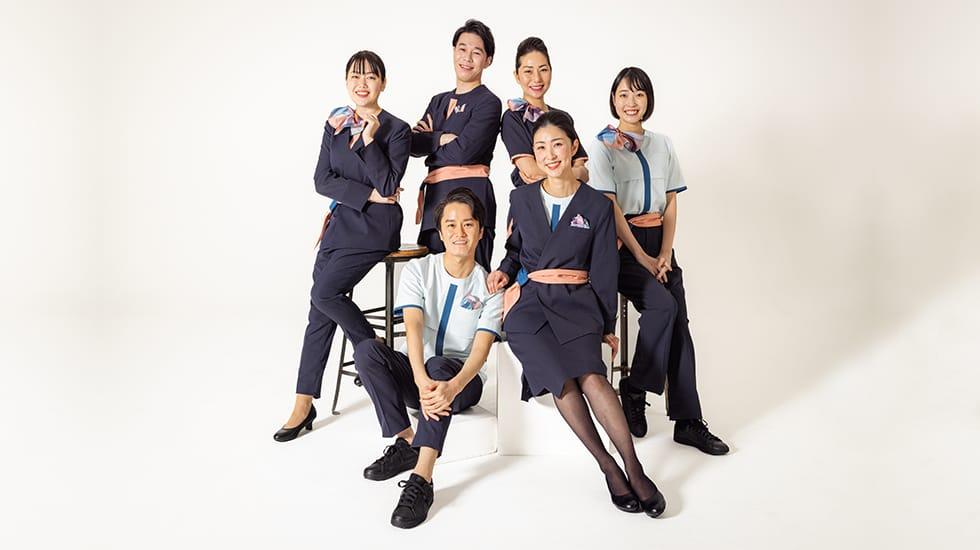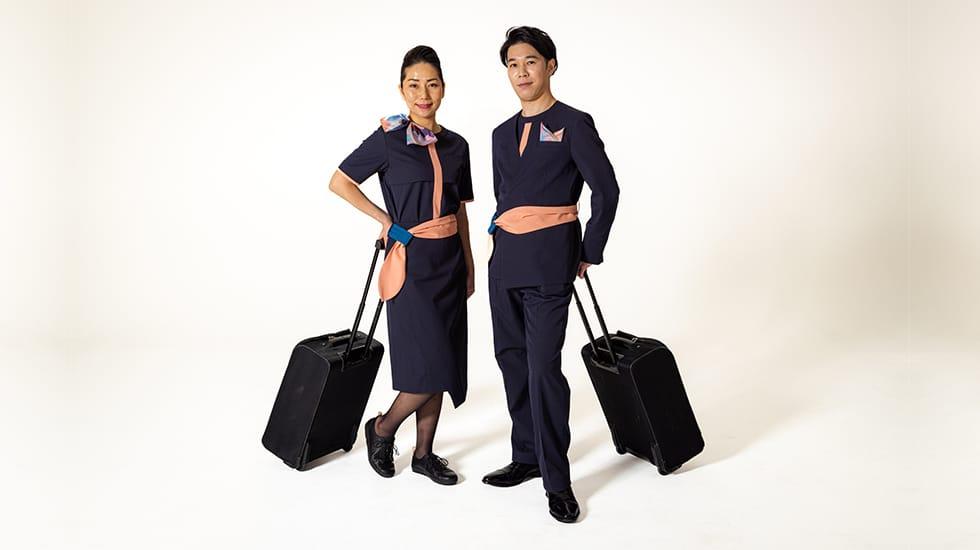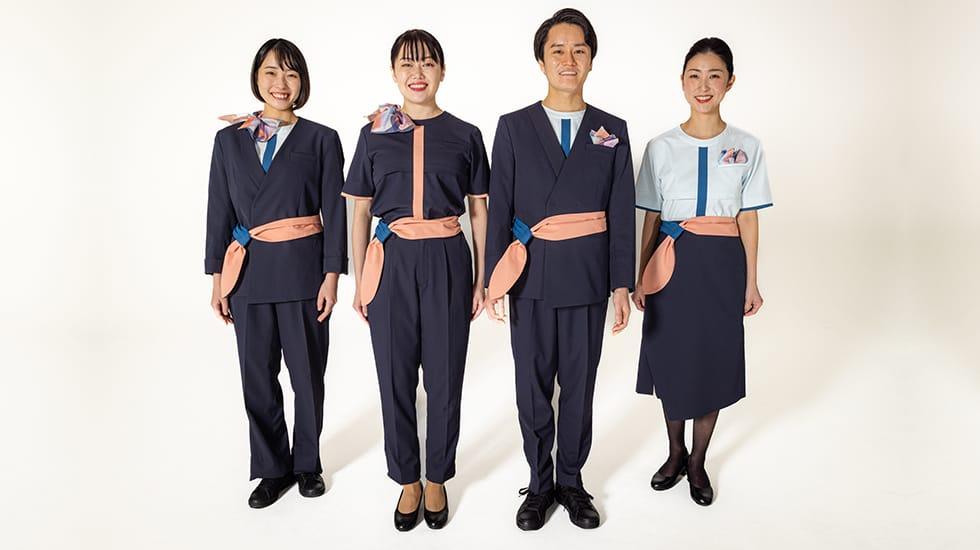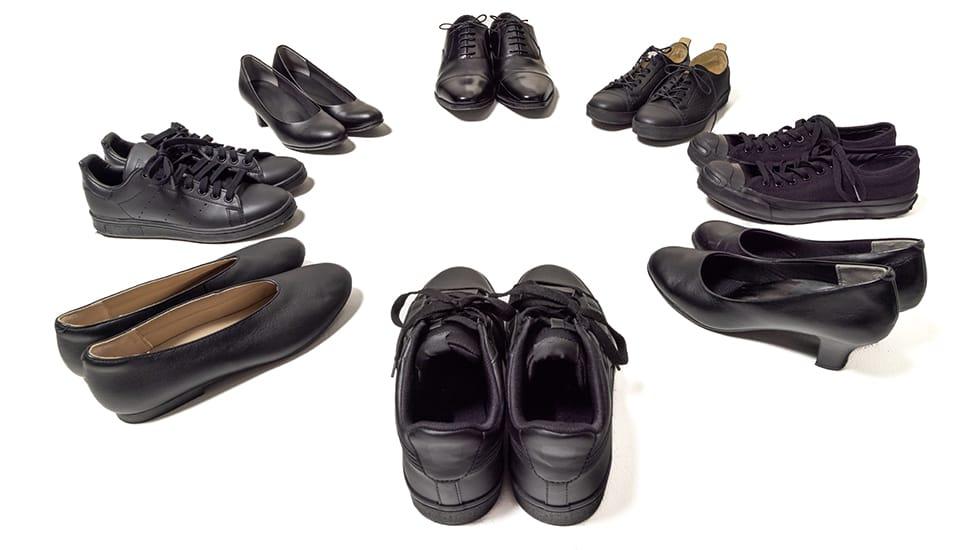 Music to feel Japan, and Enrich your journey

Music to feel Japan, and Enrich your journey
Our new boarding music was developed through the Tokyo University of the Arts x AirJapan Industry-Academic Collaboration Project. The music is entitled "Ai". Featuring traditional Japanese instruments such as the shakuhachi (an end-blown flute made of bamboo) and koto (a half-tube zither), this music offers you a warm welcome aboard and makes your flight all the more pleasant.
The comment from Noel Hiyamizu (Composer, Tokyo University of the Arts, Graduate School). This ensemble piece combines Japanese and Western instruments. The music's traditional feel is contrasted by the modern vibe produced by the fresh grooves, and the classic Japanese sounds produced by the shakuhachi and koto compliment the ensemble of the Western instruments and celebrate the beginning of a new journey. The title encompasses a wide range of meanings including "indigo", "love", "meetings" and "encounters".

The comment from Dozan Fujiwara (a shakuhachi player) You can tell that this piece was made with an excellent understanding of melody and instrumentation. It also perfectly captures the excitement of the imminent start of one's holiday. I am so happy that customers living outside Japan will be able to enjoy this stunning piece of Japanese music.
List of Performers of AirJapan Boarding Music *Japanese only(PDF)
Experience Japan's Culture through Its Incredible Cuisine

Experience Japan's Culture through Its Incredible Cuisine
We have developed a selection of meals available for a fee to make your trip to Japan all the more memorable. We hope that they will inspire you to re-visit your destination or explore new ones. In addition, we hope that they will enable Japanese passengers to see Japan in a brand new light and enjoy a relaxing dining experience. Enjoy your time on board just as you like by taking your pick from our Pre-order Meals, dining options available for purchase in the cabin, and snacks.