About the use of electronic devices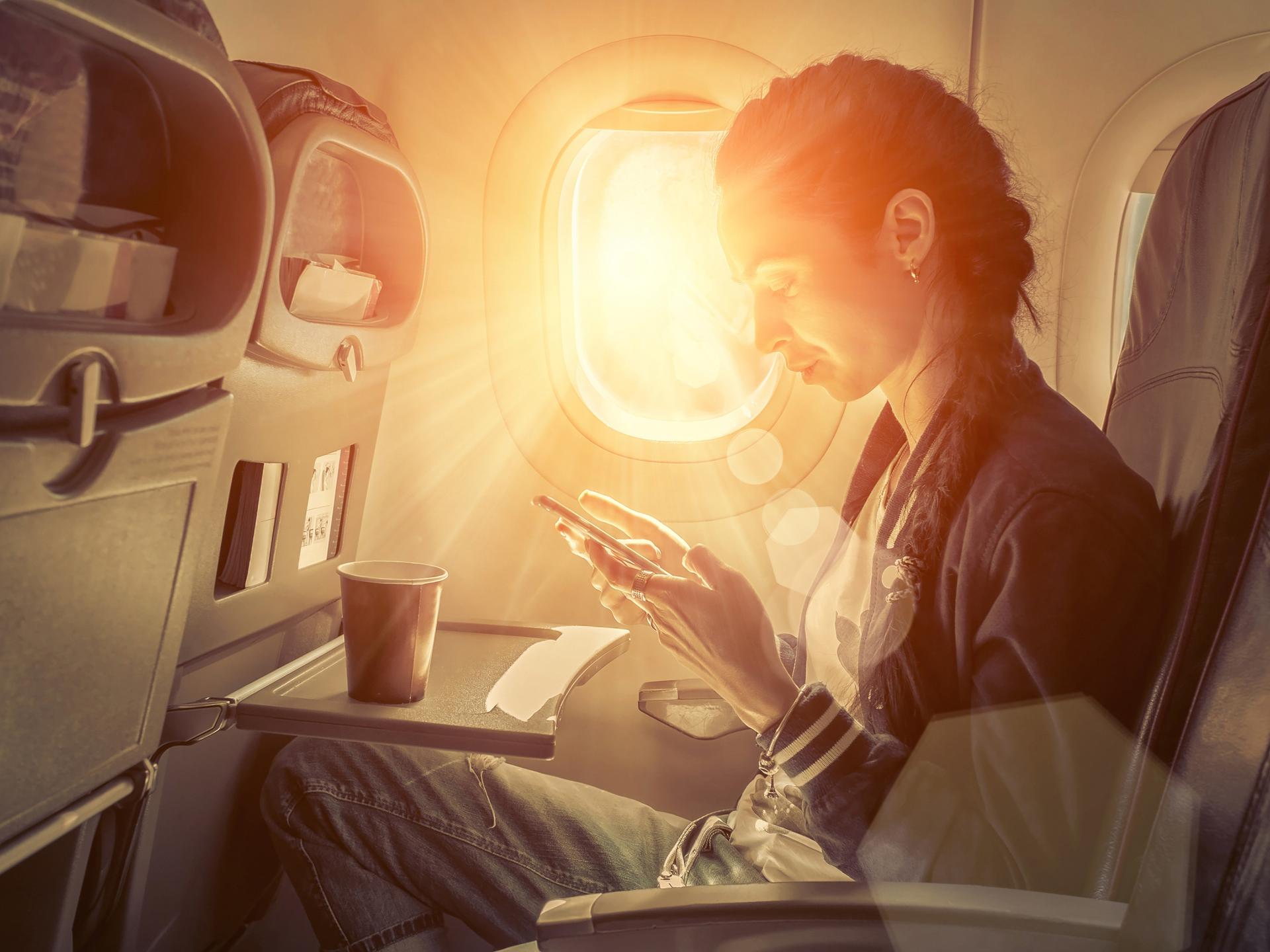 About the use of electronic devices
(1) Devices that emit communication radio waves while in operation cannot be used on board the flight after the doors close until the aircraft comes to a stop after landing. (Excludes devices with an output of 100 mW or less.)
Mobile telephones (including smartphones) 
Personal computers 
Handheld terminals 
Electronic game devices 
Portable data communication terminals 
Transceivers 
Radio-controlled toys 
Wireless microphones 
However, any wireless earphones and other devices with the function of providing wireless connections to  electronic devices (Bluetooth etc.) may be used during the flight.

After the aircraft doors have closed, please either turn your electronic devices off or switch them to flight  mode so that they do not emit radio waves. When using the in-flight Wi-Fi service, be sure to set the device to "Not emitting radio waves" before use. Please note that passengers are prohibited from using wireless communication that connects to communications equipment outside the aircraft. The cabin crew will provide guidance regarding the use of electronic devices after the aircraft has landed. 
(2) Electronic devices that do not emit radio waves while operating (flight mode) may be used throughout the flight.
    Cautions regarding restrictions on the use of electronic devices 
Please listen carefully to in-flight announcements or cabin crew instructions regarding safety precautions. 
Depending on the aircraft's operational status, the captain may decide to restrict the use of electronic devices. 
Please refrain from talking on a mobile telephone while on board the flight because this may inconvenience other passengers. 
We may ask you to refrain from using electronic devices if there are other passengers seated near you who use a pacemaker or other medical equipment.
Even if an electronic device has an output of 100 mW or less (as mentioned elsewhere on this page), please do not use the device if there is a possibility that its use will disturb other passengers or cause inconvenience or danger. 
When placing electronic devices in check-in baggage, please be sure to turn the power off. 
Please store electronic devices that might impede emergency evacuations under the seat in front of you or in the locker above your seat as other passengers do. 
If a strong force is applied to electronic devices containing lithium-ion batteries, the batteries may deform or the batteries' protection mechanisms may be damaged, causing heat generation, rupturing, or fire. Be very careful not to drop such devices on the floor, step on them, or insert them between the seats.