Points to note while on board the flight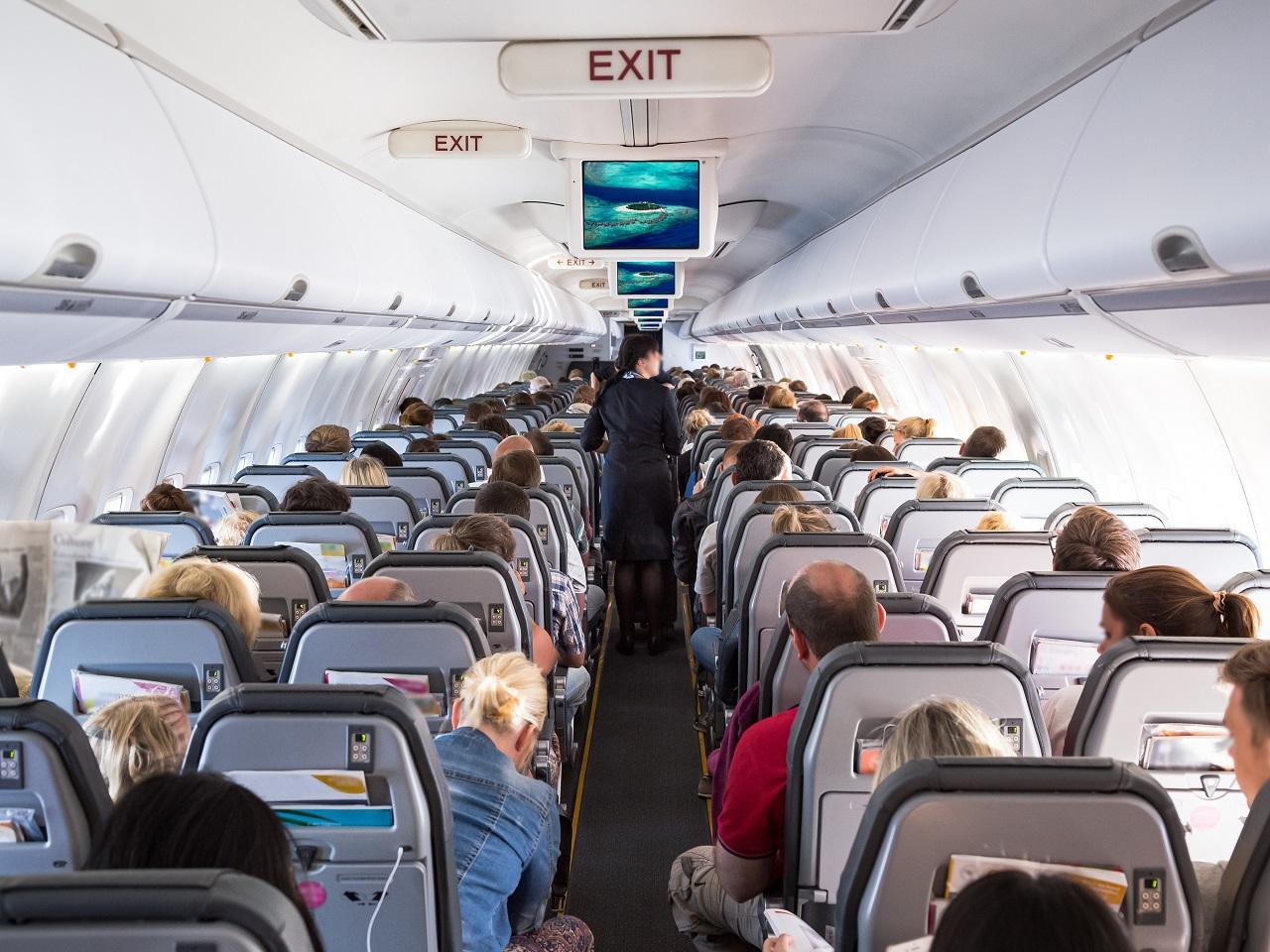 Information about points to note while on board the flight.
Please keep your seatbelt on at all times while seated or when the "Fasten Your Seatbelt" sign is lit. 
During takeoff and landing, do not place baggage at your feet or on your lap if you are sitting in seats near the emergency exits. 
Passengers sitting near the emergency exits are asked to assist with evacuating the aircraft in the event of an emergency. 
The following behavior is prohibited on the aircraft. 

Behavior that impedes the safety of the aircraft. 
Behavior that harms other people or property on board the flight. 
Safety impeding acts 
 There are specific regulations on safety impeding acts, which are acts that disrupt order on board the flight  or infringe in-flight discipline. In particular, refusing to follow the orders of the captain may result in a fine. Please cooperate to ensure a safe, comfortable, and enjoyable flight. 
Smoking in the aircraft toilets (including smoking devices that do not use fire, such as electronic cigarettes and heated tobacco products) 
Using electronic devices that have been prohibited by a notice. 
Interfering with the duties of the cabin crew. 
Not following instructions and not wearing your seatbelt. 
Not returning the back of your seat to the upright position or folding away your table during takeoff or landing. 
Placing your baggage where it will impede evacuation in the event of an emergency. 
Tampering with emergency equipment. 
Tampering with the emergency exit doors.